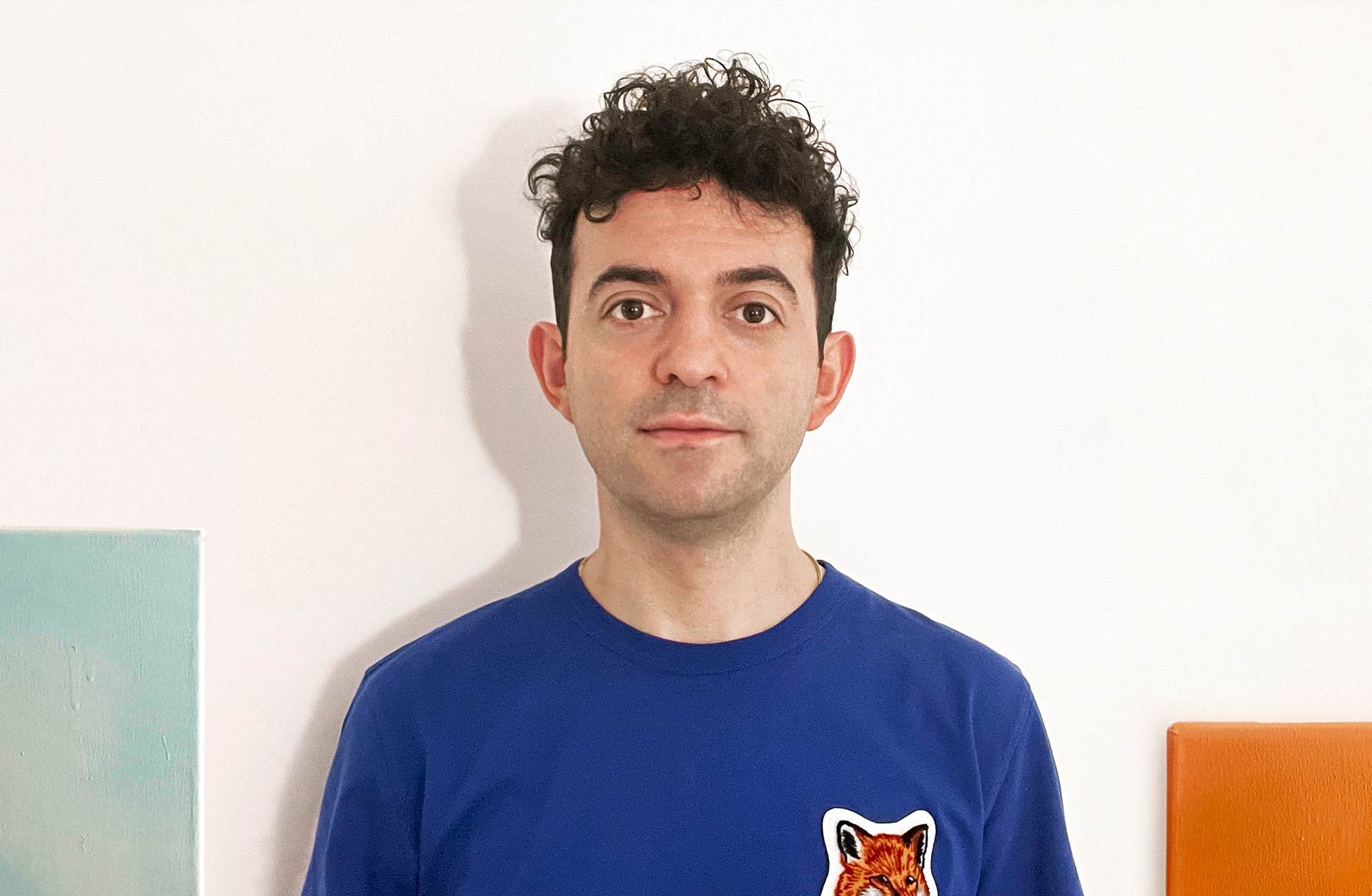 Yi
ğ
it Karagöz (1986) is a Graphic Designer, Art Director and Visual Artist 
based in Hamburg, Germany. 
Yiğit [Please pronounce as Yee-it]:

Valiant, Brave, Hero.

 
He works as a Senior Art Director at 

Scholz & Friends

. He specializes in visual and trending ideas across commerce, art and culture. Yigit is driven by a desire to create clear, crafted and efficient solutions. 
He worked as Creative Group Head at TBWA Istanbul. He was selected "Art Director of the Year" 2 times in a row by GMK* and "Art Director of the Year" by MediaCat and he has won over 80 awards. Lately his last project about Global Warming has been featured on Adweek.
*GMK: Turkish Graphic Designers Association (Art Directors Club of Turkey)
Art Director of the Year 2014 / GMK
Typeroom - The world's first flooded typeface ever
German Red Cross, Danone, McDonald's, IKEA, Nissan, BMW, TedX
, Istanbul Foundation for Culture and Arts, Akbank, Finansbank, Istanbul Jazz Festival, Istanbul Film Festival, Turk Telekom, Pepsi, Vespa, Efes Pilsener, Elif Shafak, Dogan Egmont Publishing House
Royal Academy of Fine Arts, Ghent, Belgium - Graphic Design
Anadolu University, Fine Arts Faculty, Eskisehir, Turkey - Graphic Design
Senior Art Director, Scholz&Friends Hamburg, Germany, Feb 2019 · Present 
Creative Group Head, TBWA Istanbul, Turkey, 2014 · 2019 
Senior Art Director, Rabarba Istanbul, Turkey, 2012 · 2014 
Art Director, Daniska Istanbul, Turkey, 2010 · 2012 
Graphic Designer, Studio Seven Antwerp, Belgium, 2009 · 2010
AfD-Blocker - External Communication & PR Campaign, Bronze Award
Golden Drum - 2 Shortlists
The Most Powerful Font -  Best Typography, Shortlist
The Most Powerful Font - Social Networking Solutions, Shortlist
Crystal Apple Awards - 3 Silver, 3 Bronze, 24 Shortlists
IKSV Seve Seve - Film, Silver Award 
IKEA Posters with More Space - Outdoor Design, Silver Award
The Selfie Cover - Book Cover Design, Silver Award 
Turkish Graphic Designers Exhibition - Poster Design, Bronze Award
The Most Powerful Font -  Outdoor Design, Bronze Award
The Most Powerful Font - Social Media Campaign, Bronze Award
Felis Awards - 13 Felis Awards
IKSV - Seve Seve - Integrated Campaign
IKSV - Seve Seve - Corporate Film
IKSV - Seve Seve - Art Direction
IKSV - Seve Seve - Motion Design
Selfie Cover - PR Campaign
Akbank - 70iz - Integrated Campaign
Akbank - Bir Gülüşün 70 - Social Responsibility
The Most Powerful Font - Realtime PR Campaign
The Most Powerful Font - Social Responsibility
The Most Powerful Font - Social Problems
The Most Powerful Font - Target Audience
The Most Powerful Font - Typography
Kirmizi Awards - 1 Kipkirmizi (Grand Prix), 2 Kirmizi
Istanbul Film Festival - "Lift your head up" Campaign, Kirmizi
Akbank - Bababank Campaign, Kirmizi
Crystal Apple Awards - 2 Crystal, 2 Silver, 3 Bronze
Crystal Apple Award Campaign
Silver Award Poster Design
Bronze Award Typography Design
Crystal Apple Awards - 7 Crystal Apples, 4 Silver, 2 Bronze
Kirmizi Awards - 2 Kirmizi, 2 Merits
Felis Awards - 4 Felis Awards, 6 Merits
TedX - Outdoor Graphic Design, First Prize
Istanbul Film Festival - Promotion Graphic Design, First Prize
Epica Awards, 3 Silver & 1 Bronze, 2015
GMK, Eczacibasi Foundation, Young Graphic Designer of the Year Award, 2015
GMK, Corporate Identity Design, First Prize, 2015
GMK, Outdoor Design, First Prize, 2015
GMK, Promotion Design, First Prize, 2015
GMK, Direct-mail Design, First Prize, 2015
GMK, Invitation Design, First Prize, 2015
GMK, Motion Design, Achievement Award, 2015
GMK, Motion Design, Achievement Award, 2015
GMK, Illustration, Achievement Award, 2015
Crystal Apple Awards, 3 Crystal Apples, 2015
Crystal Apple Awards, 4 Silver Apples, 2015
GMK, Eczacıbası Foundation, Young Graphic Designer of the Year Award, 2014
GMK, Emin Barın Logotype Design, First Prize, 2014
GMK, T-Shirt Design, First Prize, 2014
GMK, Logo Design, First Prize, 2014
GMK, Logo Design, First Prize, 2014
GMK, Corporate Identity Design, First Prize, 2014
Crystal Apple Awards, 2 Bronze Apples, 2014
GMK, Özsunay Graphic Arts Foundation, Poster Design, First Prize, 2013
Pepsi, Kitchenartist, First Prize, 2013
GMK, Corporate Identity Design, First Prize, 2012
Art Vespa, Illustration, First Prize, 2011
Applemaster Motion Graphics, First Prize, 2008
Conqueror Postcard Design, Second Prize, 2007
Adweek - Flooded Font to Call Attention to Climate Change
Typeroom - The world's first flooded typeface ever
MediaCat - Kreatifin Masası: Yigit Karagöz
Gestalten - The Drowning Font
Pool Magazine - Interview
Art Director of the Year 2018 / MediaCat, DreamTeam
Advertising Age, Mediacat - 30 under 30
Sözler: Baris Manço, 2015
Camper & Friends Exhibition, Santral Istanbul, 2010
Banane Mag Exhibition Vol. 1, Building, 2009
Urban Bridges Exhibition, Gallery Nauwieser, 2009
Fan Van Form Exhibition, Hogeschool Gent, 2009
Local Illustrators Exhibition, Gallery Mtaar, Istanbul 2009
International Belgium Printmaking Biennial Exhibition, 2009
Membership Exhibition, Gallery Espace Ladda, Ghent, Belgium 2009