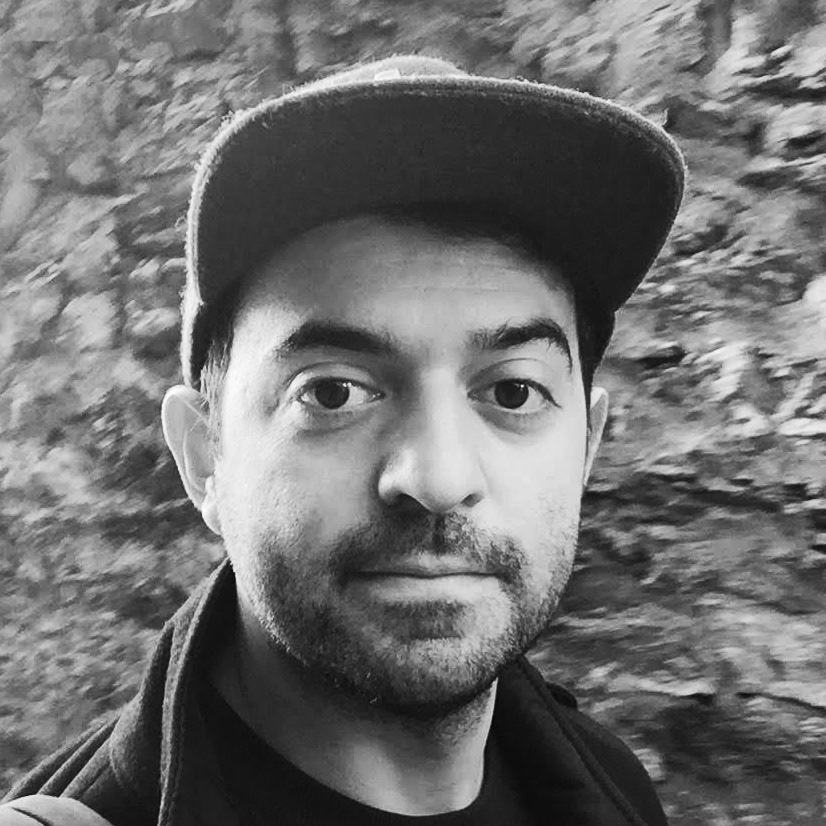 Creative Group Head. Senior Art Director. Graphic Designer. Illustrator. 
I studied graphic design at Anadolu University Faculty of Fine Arts and the Royal Academy of Fine Arts Ghent in Belgium.
Since 2009 I've worked in SEVEN
(in Belgium)
, DANİSKA and RABARBA. I've been working at TBWA / ISTANBUL since 2015. 
I am a creative group head in projects of Akbank
(One of the biggest bank in Turkey)
, IKSV Istanbul Film Festival 
(Istanbul Foundation for Culture and Arts)
, Türk Telekom
(One of the biggest GSM operator in Turkey)
,  BMW, 
Elif Safak
(Internationally bestselling Turkish author)
and many other brands. I have owned the award of Young Graphic Designer of the Year 2 times in a row by the Turkish Graphic Designers Association. Over the past 3 years I have won more than 50 national and international awards. I teach design courses and workshops at universities.
Graphic Designer of the Year Award 2015 /
 Turkish Graphic Designers Association (GMK) 
Graphic Designer of the Year Award 2014

 /
 Turkish Graphic Designers Association (GMK)
Royal Academy of Fine Arts Ghent, Belgium 
-
 Graphic Design
Anadolu University, Fine Arts Faculty 
- 
Graphic Design
Ayseabla College
Experience
Creative Group Head, TBWA Istanbul
-
Turkey, 2014 - Present
Sr. Art Director, Rabarba
-
 Istanbul - Turkey, 2012 - 2014
Art Director, Daniska
-
 Istanbul - Turkey, 2010 - 2012
Intern, Seven -
 Antwerp - Belgium, 2009 - 2010
The Most Powerful Font -  Best Typography, Shortlist
The Most Powerful Font - Social Networking Solutions, Shortlist
Crystal Apple Awards - 3 Silver, 3 Bronze
IKSV Seve Seve - Film, Silver Award 
IKEA Posters with More Space - Outdoor Design, Silver Award
The Selfie Cover - Book Cover Design, Silver Award 
GMK (Turkish Graphic Designers Association) Exhibition - Poster Design, Bronze Award
The Most Powerful Font -  Outdoor Design, Bronze Award
The Most Powerful Font - Social Media Campaign, Bronze Award
Kirmizi Awards - 1 Kipkirmizi (Grand Prix), 2 Kirmizi
IKSV - Kaldir Kafani Campaign, Kipkirmizi (Grand Prix)
IKSV - Kaldir Kafani Campaign, Kirmizi
Akbank - Bababank Campaign, Kirmizi
Crystal Apple Awards - 2 Crystal, 2 Silver, 3 Bronze
Crystal Apple Award Campaign
Silver Award Poster Design
Bronze Award Typography Design
2016
Crystal Apple Awards

-

7 Crystal Apples, 4 Silver, 2 Bronze
Kirmizi Awards
-
2 Kirmizi, 2 Merits


Felis Awards 

-

 4 Felis Awards, 6 Merits


GMK -

 Outdoor Graphic Design, First Prize


GMK -

 Promotion Graphic Design, First Prize
2015
Epica Awards, 3 Silver & 1 Bronze, 2015
GMK, Eczacıbaşı Foundation, Young Graphic Designer of the Year Award, 2015
GMK, Corporate Identity Design, First Prize, 2015
GMK, Outdoor Design, First Prize, 2015
GMK, Promotion Design, First Prize, 2015
GMK, Direct-mail Design, First Prize, 2015
GMK, Invitation Design, First Prize, 2015
GMK, Motion Design, Achievement Award, 2015
GMK, Motion Design, Achievement Award, 2015
GMK, Illustration, Achievement Award, 2015
Crystal Apple Awards, 3 Crystal Apples, 2015
Crystal Apple Awards, 4 Silver Apples, 2015
2014
GMK, Eczacıbaşı Foundation, Young Graphic Designer of the Year Award, 2014
GMK, Emin Barın Logotype Design, First Prize, 2014
GMK, T-Shirt Design, First Prize, 2014
GMK, Logo Design, First Prize, 2014
GMK, Logo Design, First Prize, 2014
GMK, Corporate Identity Design, First Prize, 2014
Crystal Apple Awards, 2 Bronze Apples, 2014
2013-2010
GMK, Özsunay Graphic Arts Foundation, Poster Design, First Prize, 2013
Pepsi, Kitchenartist, First Prize, 2013
GMK, Corporate Identity Design, First Prize, 2012
Art Vespa, Illustration, First Prize, 2011
Applemaster Motion Graphics, First Prize, 2008
Conqueror Postcard Design, Second Prize, 2007




Exhibitions


Membership Exhibition, Gallery Espace Ladda, '09
International Belgium Printmaking Biennial Exhibition, '09
Local Illustrators Exhibition, Gallery Mtaär, '09
Fan Van Form Exhibition, Hogeschool Gent, '09
Urban Bridges Exhibition, Gallery Nauwieser, '09
Banane Mag Exhibition Vol. 1, Building, '09
Camper & Friends Exhibition, Santral Istanbul, '10
Artlimits, '12
Mixerarts, '14
Sözler: Barış Manço, '15




Recognition


IdN - Interview
Advertising Age, Mediacat - 30 under 30 - Interview