Jazz is a fusion of rhythms and cultures. It is improvised. It is authentic. 
And it is full of passion. Just like Istanbul…
For the latest ad campaign of Akbank Jazz Festival, we combined jazz and Istanbul.
We created copies by inserting icons of Istanbul to the tagline 
"Jazz state of the city" which is used since a long time.
We designed eye catching visuals from a combination of Istanbul icons and jazz instruments.
Also we created a variety of icons and copies compatible with advertising medium.
As a result Istanbul was in the mood of jazz for two weeks. Sweet.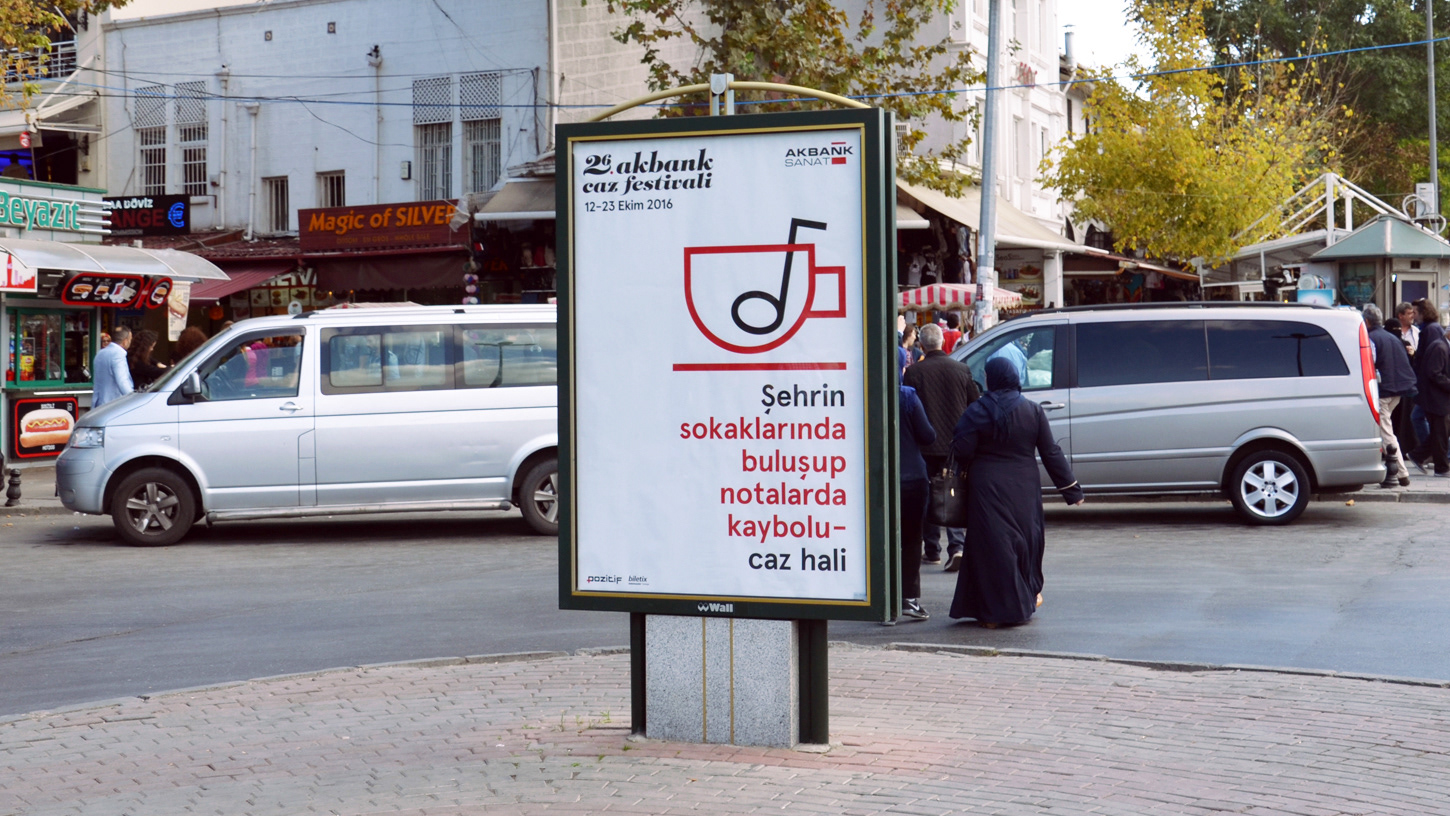 Festival Branding Selected Items